After launching a highly successful collaboration with rap star Travis Scott and his special Travis Scott Meal (also known as The Cactus Jack), McDonald's is creating another celebrity meal. This time, the fast-food chain is partnering with Latin super star J Balvin.
The new "El J Balvin Meal" will come with the Reggaeton artist's favorites such as a Big Mac sandwich, medium World Famous Fries with ketchup and an OREO® McFlurry. It will be available at participating restaurants starting October 5th until November 1st. Customers who purchase "The J Balvin Meal" as an offer on the McDonald's App will receive the OREO® McFlurry for free99. Unlike the $6 Travis Scott Meal, the price of the J Balvin Meal will vary by location.
"As a longtime McDonald's fan, I am excited to join the short list of global icons who have had a meal named in their honor," Balvin said in a statement. "I am looking forward to sharing my signature order with my fans, along with more surprises that are to come with this partnership. ¡Lego!"
Balvin's meal began as soon as Scott's limited-time deal ended today. The Travis Scott Meal was so popular that some restaurants ran out of the ingredients needed to make it. His meal consisted of a Quarter Pounder with cheese, bacon and lettuce, a Sprite and a side of fries with BBQ dipping sauce.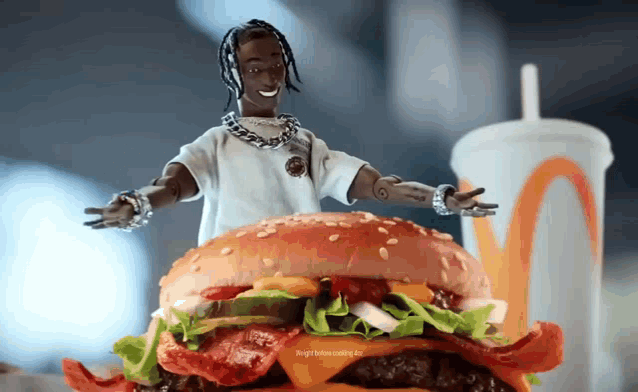 ONTD, would you purchase a Happy Meal by your fave at McDs?
Original Source